Before undertaking an undergraduate degree in zoology, I spent three years in CEGEP, the Quebec equivalent of the last year of high school and the first year of university, studying classical guitar. This gave me an immense appreciation for the hard work that goes into sounding THIS good: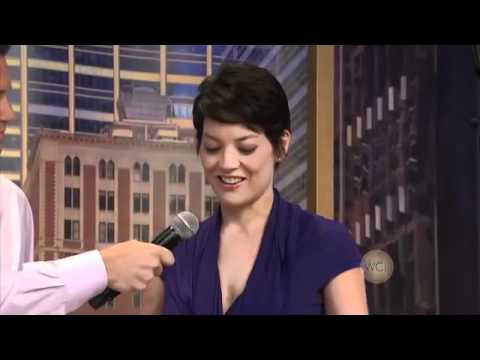 The amazing sound emanating from Anne Akiko Meyers' instrument is created thanks to a combination of talent, practice and top-notch craftsmanship. Granted, the world's most talented violinist could probably make any old instrument sound good, but it is only when you combine a great musician and a great instrument that you get magic.
Antonio Stradivari, who died in 1737, was an italian violin maker who crafted what are believed to be the world's best cellos, violas and violins money can buy (if you can find someone willing to sell you one of these rare instruments, that is).
For years, scientists have been studying these instruments to try to figure out what makes them so unique. On November 28, Dr. Steven Sirr demonstrated that these efforts were not  in vain at the annual meeting of the Radiological Society of North America (RSNA). Dr. Sirr and his team have managed to reproduce a 1704 Stradivarius violin thanks to computed tomography (CT) imaging and advanced manufacturing techniques.
Here is are a picture of the reproduction: 
They took over 1,000 CT images to measure wood density, size, shape, thickness and volume of the violin. The images were read by a computer-controlled router, a CNC machine, which then carved out the back and the front plates as well as the scroll of the violin. Two violin makers then assembled the violin by hand.
The scientists hope that this technique will also be used for assessing damage in the 650 Stradivarius violins still in existence in order to repair them properly. It will also allow these instruments to be identified with a high degree of accuracy.
Yo-Yo Ma, world-renowned cellist, is well-known for his use of a Stradivarius cello. Here's a video of Yo-Yo Ma talking about the privilege of playing a "Strad" and the work that goes in repairing one:
The process used to reproduce one of these violins is, for the moment, not cheap, but thanks to Dr. Sirr's work, it is possible that a young violin or cello student will be able to stroll into a music store someday and purchase his very own Stradivarius replica. Amazing.
Click here for the news release.